Because she ran out on the wedding? No. Because she lied to police? No. Because she monopolized the media, driving out real reporting on real subjects? No. Because she fanned racism by blaming a Latino kidnapper? No.
Then, why? BECAUSE SHE HAS COMPLETELY SPOILED THE WHOLE IDEA OF TOAST.
Recently, someone put up for sale on eBay a piece of toast with an image of the Virgin Mary on it. This, for some reason, got a lot of media attention. ("Do we cover a piece of toast, or how many people died in Iraq today? Ah, let's go with the toast.") This has spawned a cottage industry of toast sellers.
We have now reached the peak (or perhaps the nadir--I can't decide) of eBay toast auctions: After one Jennifer-Wilbanks-image-on-my-breakfast-toast auction got some media play, there are now something like 123,394,239,485,293 (rough count, plus or minus 5) pieces of toast with Wilbanks' image scraped on them being auctioned online.
Thanks loads, Jennifer. I'm switching to cereal.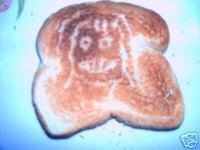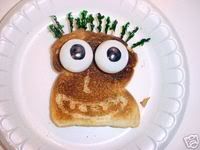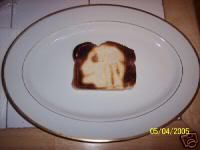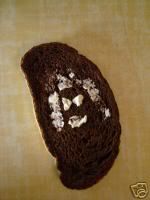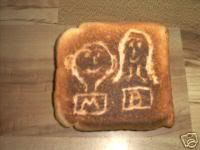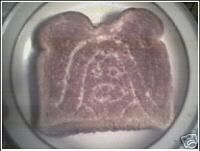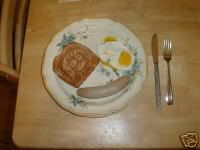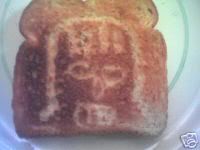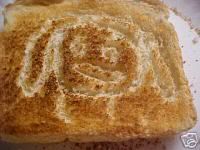 I have to say, though, I do like the one with the googly eyes.
.