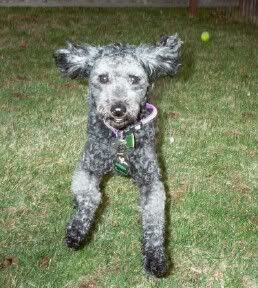 --In favor of
Green
issues.
--Merrick's
Grammy's Chicken Pot Pie
in every pot.
--Enforced play time (at least 30 minutes a day).
--Sleeping 15 hours a day will not be considered "lazy."
--Totally adorable.
Sadly, this will never come to pass. He's not eligible to run for president, as he was born in a foreign country (Colombia). This is a clear signal of the need for election reform.