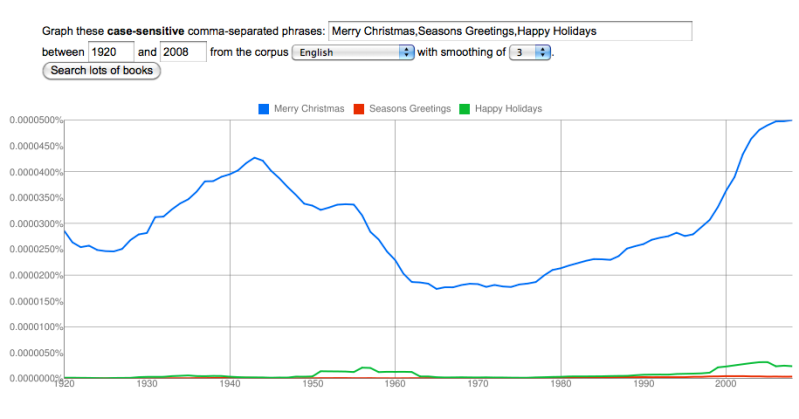 Yeah, that's what I thought.
More uses of "Merry Christmas" than ever. Tiny uptick of "Happy Holidays," bringing it to 1950s levels. "Season's Greetings" is out of the running.
Note that the Ngram Viewer has its oddities--seems to make a difference whether you use capital letters or not. And "Season's Greetings," with apostrophe, wasn't coming up at all. Make of this what you will.
(Go to
Friday's TVB entry
for more on the
Ngram Viewer
, the fad that's sweeping the nation. I hope it gives the nation a thorough dusting, too.)