It's been ages since we've explored the recipe files of Jeanne Metzger Feinberg. Let's see what's for dinner.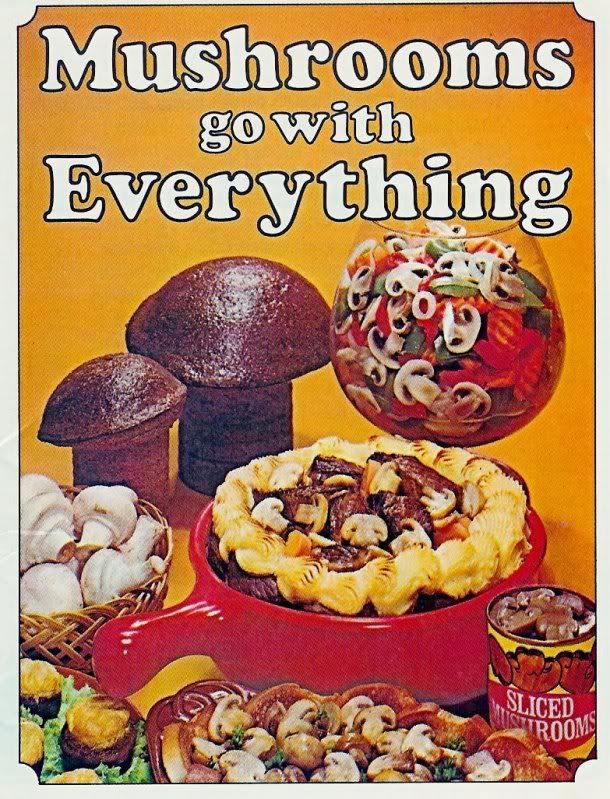 Hmm. Is that a bowl of eyes? Because I'm pretty sure it's staring at me.
I also give you one illustration of the fact that mushrooms go with everything, just for the halibut.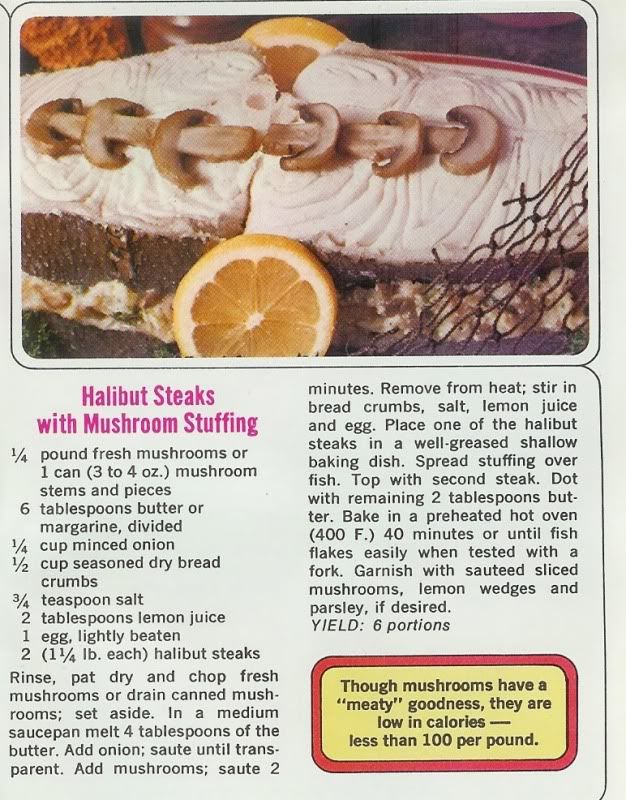 I'm not a big fan of fish, but is halibut really supposed to be that color?
Concerned reader Grammarian points me toward this article on "the doyenne of food writers"
Elizabeth David
. Her comments are quite funny, but, seriously, if she thought Italian Salad is the "most revolting dish ever devised," I beg to differ, and offer as evidence
bologna wedgies
,
supper sandwiches
, and
meatza
. If you have a favorite revolting dish, do share.
UPDATE: Punkinsmom offers a
Scandinavian treat
.
UPDATE UPDATE: I see your ancestors' jellied fish in tomato juice and raise you my Scottish grandmother's
potted head
. Um, not actually
her
potted head. But, still. (For the record, she hated haggis and was otherwise a marvelous cook.)