Oh, the bells, bells, bells!
What a tale their terror tells
Of Despair!
How they clang, and clash, and roar!
What a horror they outpour
On the bosom of the palpitating air!
--Edgar Allan Poe
Yes, the bells are ringing again, from about noon till the sun goes down. Just slightly quieter than the SST. Just slightly less incessant than a thousand cicadas. Just slightly less annoying than a migraine.
Yes, of course I speak of the ice-cream truck.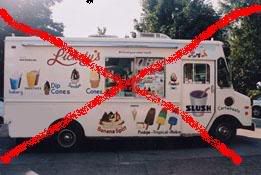 Look, I like ice cream--no, I
love
ice cream. But, honestly, if I hear those bells one more time, followed by a blaring rendition of "Pop Goes the Weasel," well, there's no telling what I might do.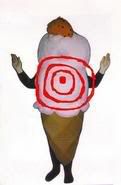 On the other hand, the second song the truck plays--
"Music-Box Dancer"
--absolutely
rocks.
.