The Coliseum and environs: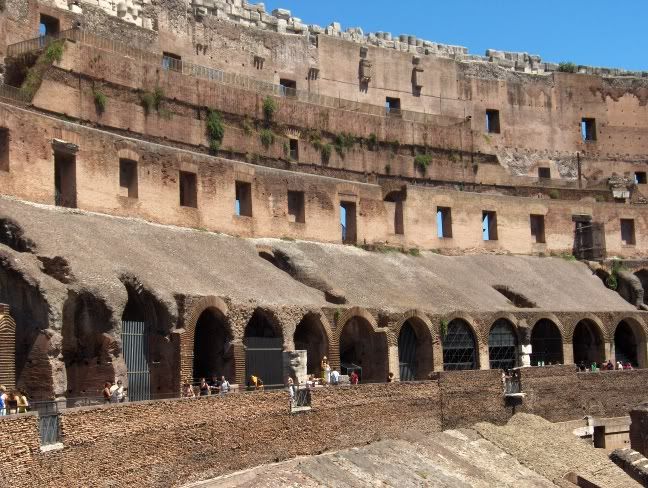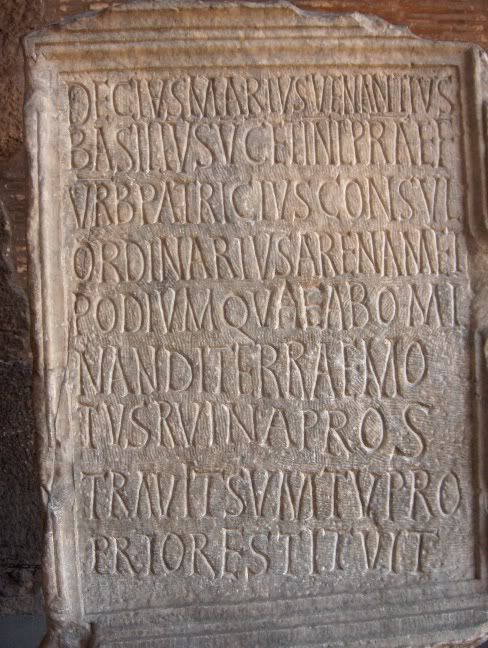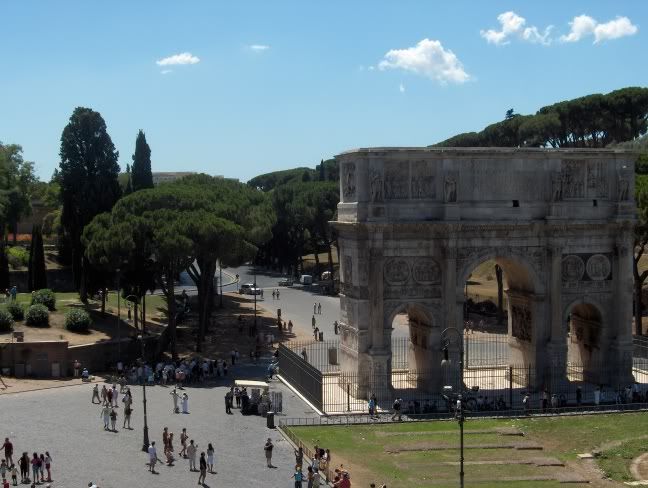 The Coliseum was extremely crowded, and it was very hot, so we didn't stay long. Instead, we spent most of our last full day in Rome at the Doria Pamphilj (the j is pronounced like an i), an amazing gallery that's part of an old (and very rich) Roman family's home. They've been collecting art since, oh, the 1600s.
They don't allow photos there, so here's a picture from a card: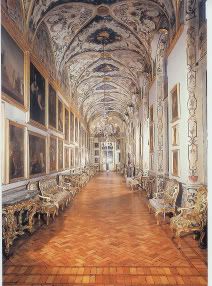 The Pamphilj doesn't get a lot of press, but it's a must-see, in my opinion.
Now, about that trip home...
Oh, it was
bad.
We barely made the flight, though we were at the airport two hours early. Customs at Kennedy when we arrived home was even worse.
But why spoil a great trip by dwelling on the difficult journey home?
We didn't throw any coins in the Trevi fountain so I don't know if we'll be back, but there's still plenty more to see.
Nevertheless, the next vacation we take, we're
driving
.
God, I hate airports.