I know slide shows of other people's vacations can be painfully dull.
Sorry.
Quebec City at dusk: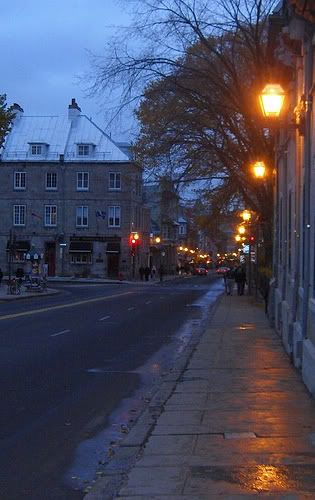 We went to a few concerts held inside a church called St. Roch. There was some rather eerie lighting in there for the shows--I didn't tweak this at all: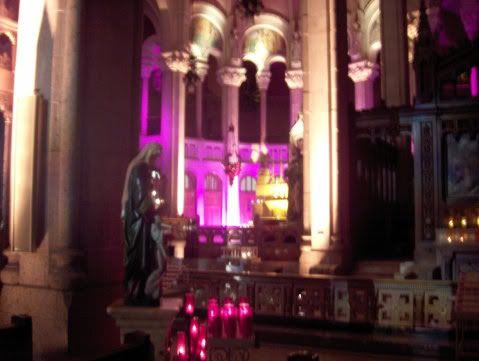 Also in the church: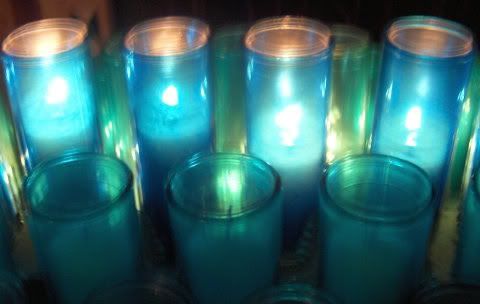 A light wreath on the outside of a market in Montreal: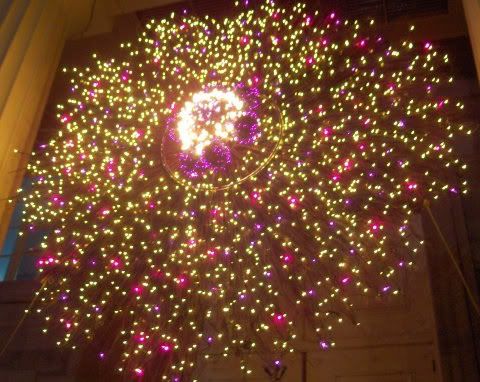 Same wreath after playing around with color. Kind of freaky: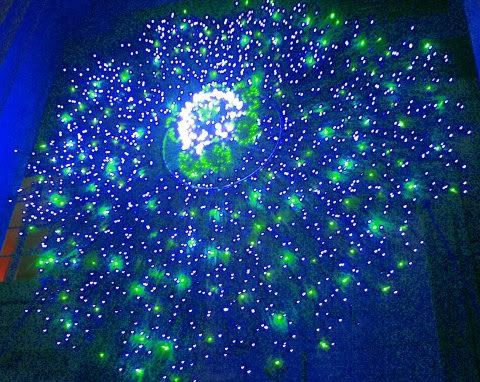 I love my new digital camera!