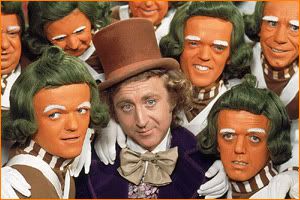 A real breakthrough--news service Reuters says eating crap is good for you!!!
Candy is dandy for North Korean children trying to grow tall, strong and smart in a country battling chronic food shortages. North Korea has developed a candy it claims is good for children and will help them increase their height, weight and IQ, a pro-North Korea newspaper published in Japan said on Friday.
Yay!!! You hear that, Mom? Gumdrops and chocolate and peanut-butter cups all around! They make you grow tall, strong, and smart!
"Unlike medications that help growth by clinical methods or hormonal effects, the growth nutritional candy has no negative side effects," the Choson Sinbo said, based on an interview with the head of a nutritional research center in the North.
Still, be prudent. If your sugar rush lasts more than four hours, call a doctor.
Unlike sugar-packed and chocolate-covered sweets...
Ummm...
what???
What kind of candy isn't sugar packed and covered in chocolate, as God intended?
...the North is hoping that children in the reclusive state will enjoy munching on their nutritional candy made of seaweed, beans, carrots and sesame seeds, the newspaper said. --Reuters
Beans? Carrots??
Seaweed???
What the hell kind of candy is that?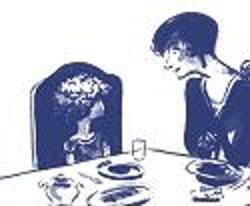 Well, I say it's spinach, and I say the hell with it.
PS: Is it just me, or does the Oompa-Loompa in the lower right-hand corner look ready to bolt? Or does he just have a hangover?
.