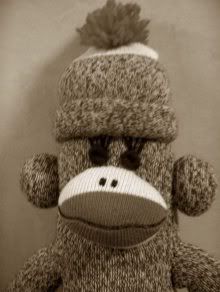 1/2 cup whole wheat pastry flour (or regular whole wheat flour)
1/2 cup all-purpose flour
1 teaspoon baking powder
1/2 teaspoon salt
1 tablespoon oil or melted butter
1/2 cup nuts (pecans are nice, or walnuts), toasted in oven and minced
3/4 cup milk
1 egg, separated
1 ripe banana
Sift dry ingredients in a bowl. Add egg yolk, milk, and melted butter to dry ingredients and beat. Mash banana, then beat banana and nuts into batter. Beat egg white till fluffy, stir a quarter of it into batter to lighten, then fold in the rest. Pour into preheated waffle mold.
Devour with warmed (real!) maple syrup. (If I hear that you eat these with Log Cabin, I'm coming to your home to berate you.)
I have no idea where I got this recipe. It's in my handwriting, so I guess I copied it out of a book. Anyway ...
yum!
(I thought it was from an ancient copy of
The Settlement Cook Book
, but I just checked and it's not there.)
Original recipe called for regular whole wheat flour, but the
Fanatic Cook
has turned me on to the joys of whole wheat pastry flour. Much nicer texture. Oh, and truth be told, I don't own a sifter, so I never sift the dry ingredients.
Now,
give me that banana waffle.