I have no clue why, but someone in Rome ran a Google translation on The Velvet Blog today. And you what? It makes just as little sense in Italian as it does in English.
But, oh, does it sound much more romantic.
Guida Visiva Pratica
TM
per la distinzione fra la pancetta affumicata, la pancetta affumicata canadese ed il prosciutto canadese
Pancetta affumicata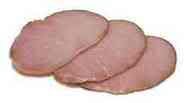 Pancetta affumicata canadese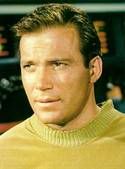 Prosciutto canadese
Even William Shatner wouldn't mind being called prosciutto, would he?